Tailent Automation Platform
TAP™ vs. UiPath
Discover how TAP™ is the only platform that enables organizations of all sizes, large enterprises and small businesses alike, to effectively deploy RPA.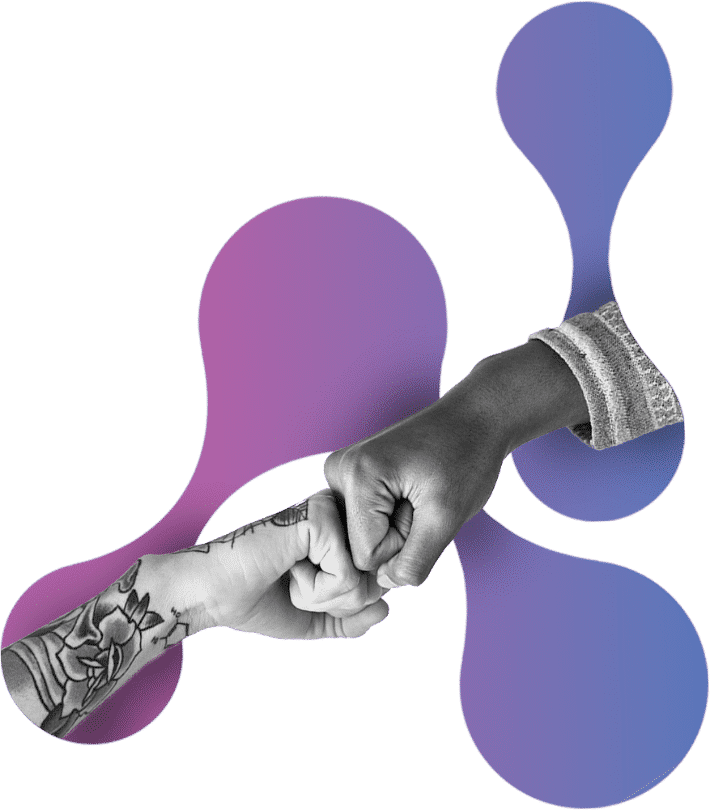 UiPath is known to focus it's product offering to very large, global enterprises, of 2000+ employees, as that is the segment of businesses that can actually generate a positive ROI by employing traditional RPA. Tailent, on the other hand, makes it possible for SMEs to also adopt and deploy RPA, with the help of a more permissive business model, a low cost to entry and with entry-level licenses that allow users to build unlimited bots.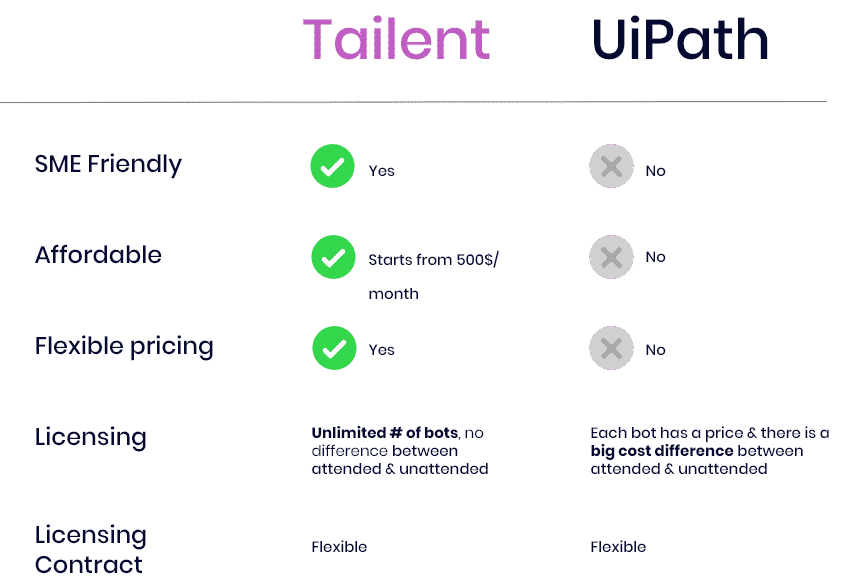 Customer journey
& community
While UiPath is known for it's Academy and vast learning resources, most of the community is external and peer-to-peer. Tailent is building a tightly knit community and the fact that it's still a growing company means that every client request is treated with high importance and gets a response in a timely manner.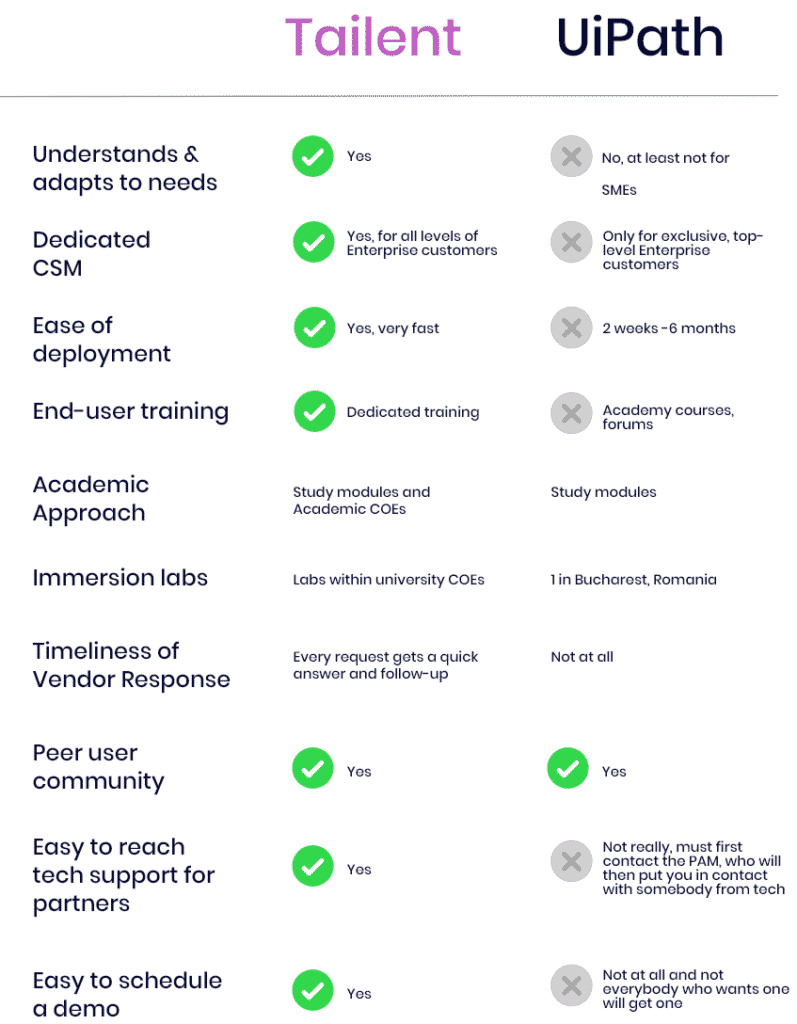 Core features & capabilities
RPA as a technology is constantly evolving. UiPath is the proven platform, but Tailent is showing that RPA can be smarter and scale up quicker through reusability of solutions and ideas. Whilst UiPath's technology has been around for a decade, the know-how lives in enterprise siloes and this means that innovation is slow.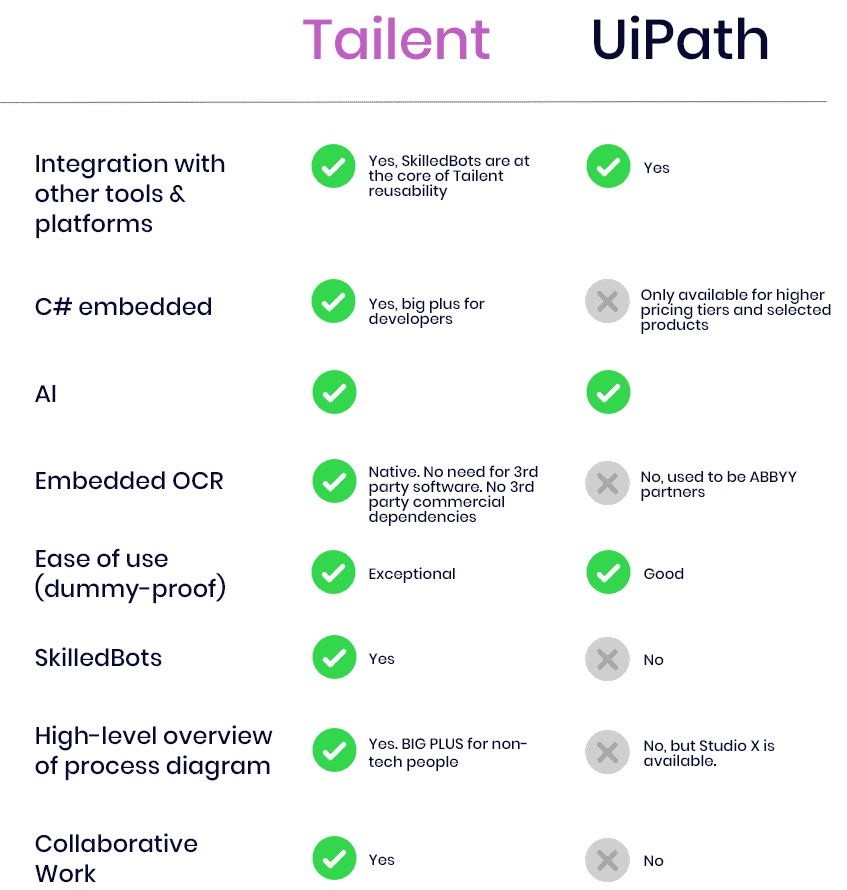 that are paving the way for a world ready for automation
The Tailent Automation Platform is a robust end-to-end solution that helps organizations of all sizes TAP™ into RPA and easily scale up automation to cover all automation needs.
we know you're ready.
let's talk